Digital Agency
Premium Email Templates
Digital Agency / Multipurpose + Builder Access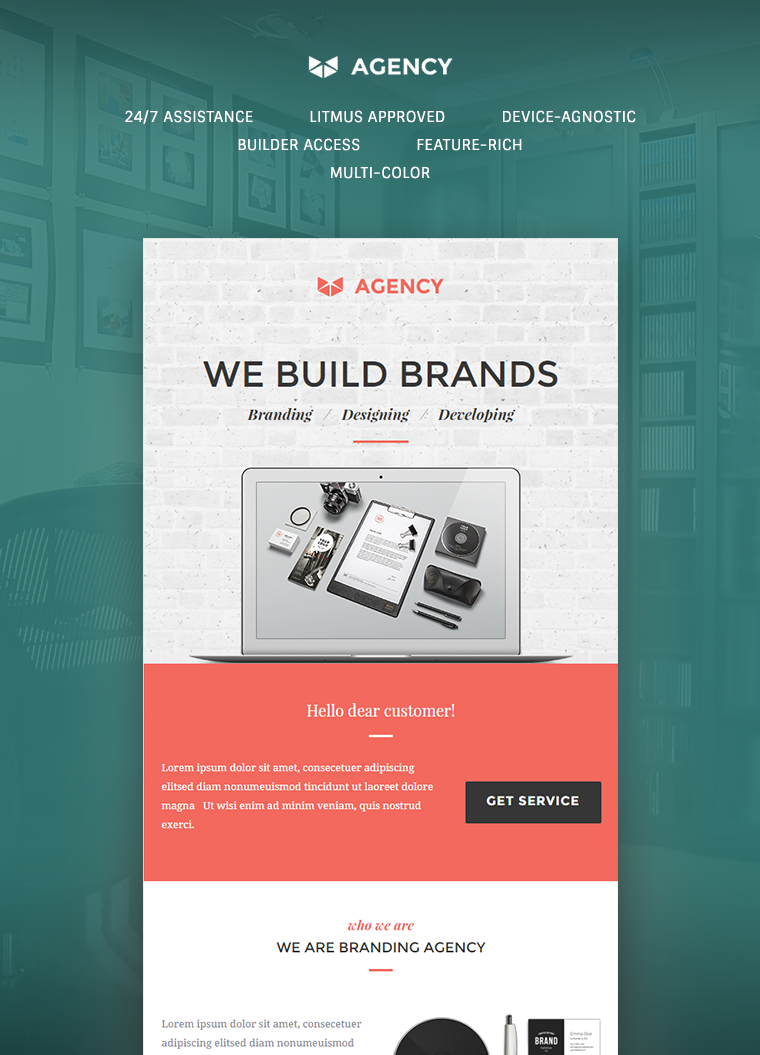 $19
BUY
Buy with confidence on theemon
Straight Forward Checkout
Lowest price guarantee
FREE Future Updates
6 months FREE Support
Live Preview
21
Sales
Released
18 April 15
Last update
02 Sept 15
File type

HTML Files

Layered PSD
Compatible with
Services MailChimp, Campaign Monitor
2.0.0 02 Sept 15
Gmail App Responsive Support Added
Fixed Responsive Issues
Published on theem'on
Digital Agency - Smart E-mail Template Packaged With ThemeBuilder
Digital Agency, an effective source for Creative Organizations, Web Agencies, Magazine, Retailers, Designers, Freelancers, Blog, Photographer, and corporate businesses, has become the perfect marketing solution for developing responsive email. The flat design of this email template is significantly achieving the e-marketing requisites of different business domains and helping their owners communicate with maximum audience to turn them into permanent customers. Having clean but minimal coding, this e-newsletter surprises the users with the well-managed features that do not bound people for unleashing unique ideas creatively. With painless efforts, promote your business services by sending eye-catching email to your potential and new customers; in this way, you also get your marketing campaign powerful.
24/7 Assistance

Get round-the-clock technical support for Digital Agency from the dexterous team specialized in troubleshooting queries and delivering the contented resolutions.

Litmus Approved

After getting approval from the years of experienced testing team of theem'on, it has been further approved by Litmus.com. So, use this fully tested email template to start promoting products.

Device-Agnostic

No longer device dependency remains with the introduction of Digital Agency which comes with responsive features and lets you access it easily on all screen size mobile devices.

Builder Access

This online Themebuilder access is required to enhance the scale of quality work. It allows hiding & adding modules, and this is actually very simple with this feature. User is free to change the dummy content from image.

Multi-color

Feel comfortable while using colors to improve the design of mail as you get a plenty of colors to customize the design with colored content. Text can be used of any color available in the vast gallery.

Feature-rich

The huge list of features brings a tons of opportunity for the business owners to create a variety of customized, responsive, and eye-catching emails supported with multiple email clients.
Get the Advantage of ThemeBuilder Access Available With Digital Agency
The associated ingenious designers & programmers of theem™on are the backbone of our quality-proven work. With their support, innovation and collaborative development, we have developed a number of multipurpose email templates enriched with several modern qualities.
Deliver dedicated and friendly support with e-newsletter
Put our best to make you satisfied with dedicated support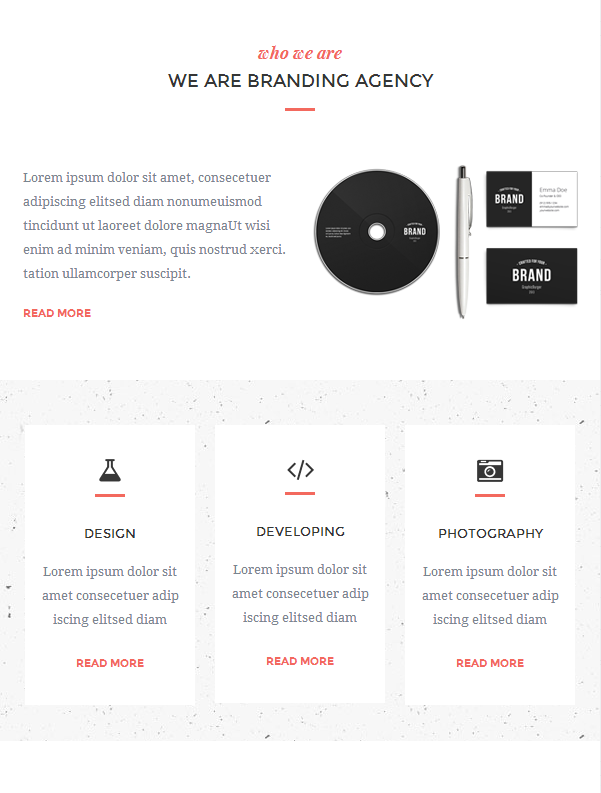 Friendly to use
No need to get familiar with programming specially to use the email template as it is now available with user-friendly and ready to use features that save time and cost too of the business owners.

Email Clients' Support
The email template compatible with all famous email clients like Android, iOS mail, Yahoo, Thunderbird, Gmail, Google, MS Outlook, and more can be accessed using any of them to create & send mail.

Layered PSD
You receive the appropriately named PSD files equipped with Digital Agency to manage the content of mail easily like editing, deleting, and optimizing text and design/style of the mail.

Layouts
Why to control imaginations or business requisites because of minimal layout design if you have an option to enjoy manifold layouts with powerful e-newsletter without any limitation.

Dynamic Background Image
The background image comes with an easy to change option, so use the most suitable image for your promotional email design and improve its visual look & feel.

Useful For All Business Types
Included with multipurpose features, provides many useful option to keep its usage in your hand and mold it according to the business requirement.
Really awesome support and the design. I am a happy customer of theem'on. Once again thanks for great support.

bssanthosh
This is the best customer support that I have ever gotten from a person. Their theme is perfect and fits my needs. They have been extremely helpful and I highly recommend them.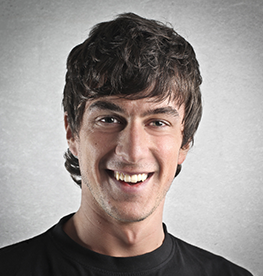 gillid