Portfolio WordPress Themes
The requirement to remain admissible becomes common when facing hundreds of competitors. Having an online portfolio can either make or break a deal. Thus, you need to ensure that your website is up to the mark. We, at theem'on design such portfolio themes that are sure to take your business to new heights. These themes are the perfect option for those who wish to showcase their photography, artwork or anything visual that they plan to display or promote online. Having an appealing online presence will help your work to get the recognition that it deserves and keeps you ahead of your competitors.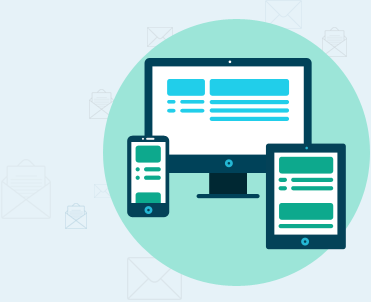 Why Choose Portfolio Themes From theem'on
WordPress has turned out to be an ultimate platform for building an online portfolio from past few years. Our Portfolio themes are designed in a way that it makes it really simple for you to update any aspect of your portfolio at your desired time without even the need of knowing any complex programming.

The major motive of your portfolio is to get observed by presenting what all you have achieved in your career. The portfolio themes designed by us give a fresh and unique appearance to your site. Packed with extensive features and functionalities, all our portfolio themes are sure to take your business to new heights.

The portfolio themes designed by us are fully responsive and mobile-friendly in nature that give an awesome experience to the users no matter on what device they are opening the site. When using our uniquely designed portfolio themes for creating your website, you can target mobile users as well.
Multiple Shortcodes

Shortcodes is one of the most useful WordPress time-consuming hacks that enables you to enter the script within the content section of the post or page. It eliminates the need to write same code again and again for implementing specified functionality anywhere on the site.

BBPress Compatible

Our portfolio themes are fully compatible with BBPress that helps you create an awesome looking forum on your WordPress site. It allows you to communicate with your customers and give them live notifications about your latest products and services.

Gravity Forms

Equipped with gravity form plugin, our Portfolio WordPress themes enable you to display the contact form anywhere in your site. Moreover, this plugin allows you to set up conditional logic which ensures that the certain fields are only shown to the users.
Multilingual Support

These portfolio themes are designed in a way that they fully supports multiple languages and allow you to translate your website in any language that helps you reach to your prospective audiences. Not only this, we also offer built-in support for RTL.

Visual Composer

We know very well that every website design needs to be unique, and extraordinary that allures the customers. Thus, we have laced our themes with Visual Composer plugin. It enables you create any type of layout on top of your desired theme.

Responsive Layout

Our portfolio themes are fully responsive and mobile-friendly in nature. Following the mobile-first approach, the themes created by us are accomplished with same clarity and sharpness on various devices like mobiles, laptops, or tabs.