Happy clients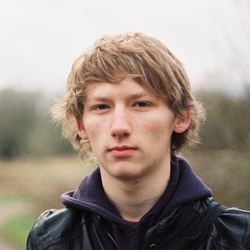 dellboy
Apart from the amazing and unique design, the customer support shown by Vikash, Atif and their crew is nothing short of incredible!¦They respond quickly and work diligently to get to root of the problem, whether it's yours or theirs and put it right! Great work guys!
Main reason : Design Quality

inkity
Great themes with easy to manage code and exclusive features! Awesome company for technical assistance support. Thanks guyz for beautiful themes/plugins.
Main reason : Design Quality dertexservices
Great template with lots of features! Awesome tech support and fast response. Very satisfied!
Main reason : Feature Availability

bssanthosh
Really awesome support and the design. I am a happy customer of theem'on. Once again thanks for great support.
Main reason : Customer Support

FrankWong
I purchased a product designer tool and I can surely tell that it is the most powerful and beautiful product designer tool I have ever used!!! Strongly recommend and hope the team and keep develop this great product!!
Main reason : Code Quality

safarigirl
Love the themes and technical support I received from the experienced developers for my queries. Many thanks for getting me started.
Main reason : Customer Support